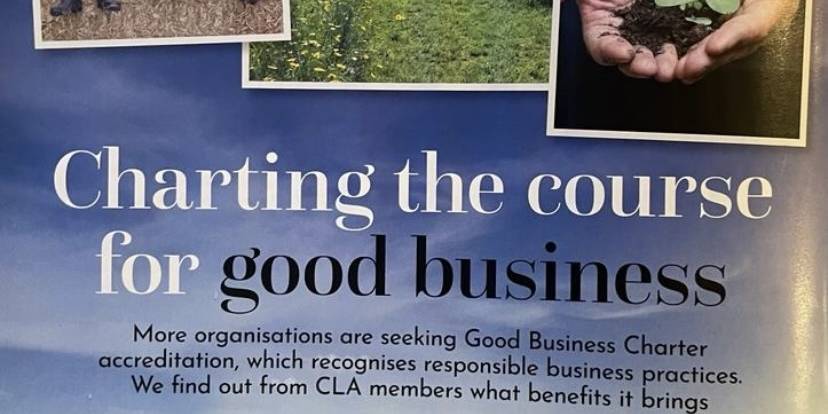 Barnston Estate in Land & Business Magazine
The February issue of Land & Business Magazine includes a feature about the Good Business Charter, which recognises responsible business practices.
As one of a growing number of CLA member businesses accredited under the GBC, we were delighted to be a case study because the accreditation holds us as an estate publicly accountable to the standards we aspire to.
It is also an extension of our triple-bottom-line philosophy of people, planet and profit – maximising our sustainable land stewardship.
The GBC was founded three years ago and has over 1,100 organisations on board.
The Charter measures behaviour against ten key components, including environmental responsibility, ethical sourcing and commitment to customers, and all organisations have to commit to meeting them all.
Pagination