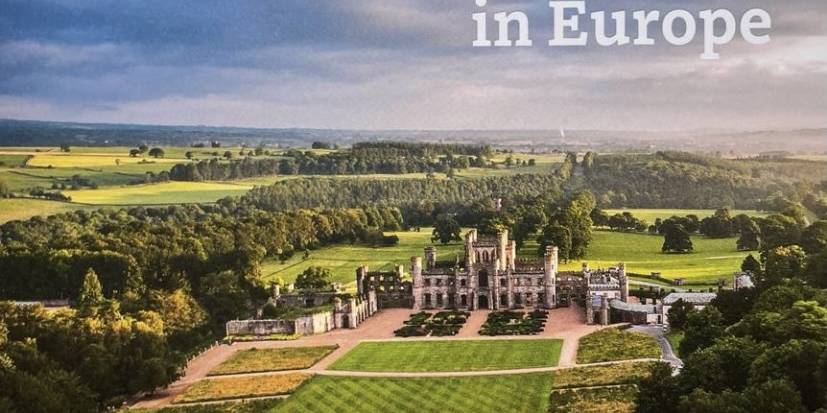 Barnston Estate in new book
The Barnston Estate has been mentioned in a new book on the future of modern and innovative rural estates across Europe.
The book, by authors Steven Heyde and Sylvie Van Damme, looks at The Future of Estate Landscapes in Europe.
The authors state that the usual perception of historic estates is that they are 'conservative and static', but that a few historic estates have now become 'leading innovators as they have been in the past.'
These forward-thinking estates are praised for unlocking new ways of dealing with heritage and nature conservation, sustainable food production, social inclusiveness, sustainable tourism, climate change and renewable energy.
The book, which focuses on exemplary and unusual examples from Belgium, Denmark, the Netherlands and the United Kingdom, is aimed at landowners and managers but is also expected to inform government, planners and design professionals.
Ed Barnston, manager of the Barnston Estate, said: "I'm delighted that the Barnston Estate has been included in such an interesting and stimulating book about the future of historic estates.
"Leading examples of historic estates are unafraid to be self-critical in their drive to continually improve.
"Common traits include a restless entrepreneurial mindset; they are leaders but also collaborators; they are aspirational; they challenge the status quo, are place shapers, are positive disrupters, feel comfortable with risk but are reward-hungry.
"They also embrace the role of integrated reporting across the triple bottom line of people, planet, profit."
Pagination