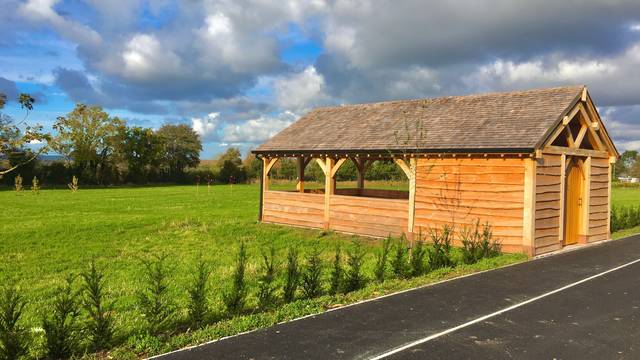 Film of Monument Meadow Natural Burial Ground
We have been working with a filmmaker to create a video about Monument Meadow Natural Burial Ground, which we opened in Farndon in late 2021.
The film captures local florists Velvet Peony decorating with beautiful flowers the oak barn where ceremonies are conducted.
It also shows the precise work of Blackwell's Stonecraft, the 12th generation of Chester stonemasons we work with, as they handcraft slate memorial plaques for each burial plot.
The series of gently meandering circular grass paths are also depicted being mown and maintained by our dedicated team of grounds people.
Filming took place on a lovely, breezy summer's morning with the native wildflower and meadow grass in full bloom and red poppies just starting to peek out.
Click here to watch the video, which is on the homepage of the Monument Meadow Natural Burial Ground website.
* If you would like to find out more about Monument Meadow please contact our Site Manager Carole - carole@monumentmeadow.co.uk - or visit our website https://monumentmeadow.co.uk/
Pagination