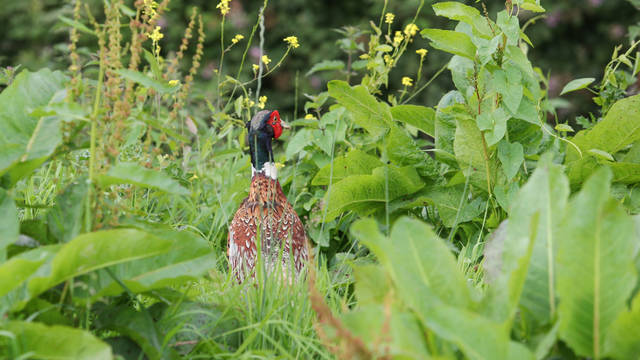 Our bird life
We are proud to have a wide variety of bird life living on the Estate.
To date, we have recorded over 73 different species of birds across the Barnston Estate.
These have included buzzards, kestrels and sparrow hawks as well as partridges, skylarks and goldfinches.
Herons, kingfishers, geese and pheasants are regular visitors as well as chaffinches, wrens and wagtails.
Last Spring, we installed new wooden nesting boxes in a number of large established trees on one of our farms to encourage our owls to rear their young locally.
We're delighted to have spotted Barn Owls, Tawny Owls and Little Owls making their homes with us since then.
This month we have been working with our fantastic local joiner, Martin, to increase the number of bird boxes. Martin has been crafting bird boxes from the leftover timbers when Monument Meadow Natural Burial Ground was built.
We will be installing the bird boxes under the pavilion eaves at Monument Meadow and the owl box is going up in the field.
To encourage our bird life, and to enhance the environment, we actively plant more hedges and native trees around the Estate, on our footpaths and our field edges. We also allow hedgerows to grow taller and wider to provide shelterbelts and nesting sites.
Caring for the environment is fundamental to everything we do.
Pagination