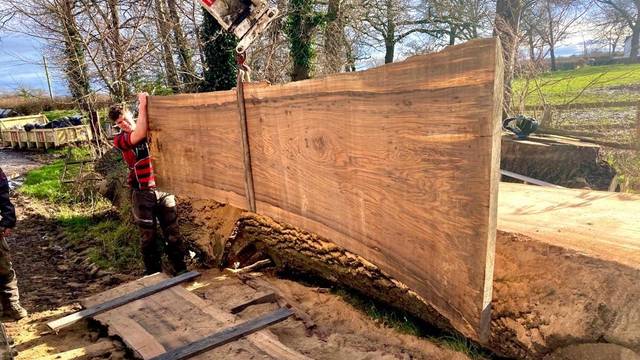 Recycling a storm damaged tree
A number of trees on the Estate have been damaged during the recent storms.
As well as planting new trees to replace the ones we have lost, we have been busy making sure felled trees don't go to waste.
In a recent storm, part of a 300-year-old English oak tree was brought down. This week our team have been working on a 5 ton section of it to bring it back to life to create dining tables, kitchen tops and desks.
Each milled layer is 80mm thick and weighs about 250kg (as heavy as two baby elephants). Each section has to be hoisted by crane. And the chainsaw alone is 8 foot long.
Pagination