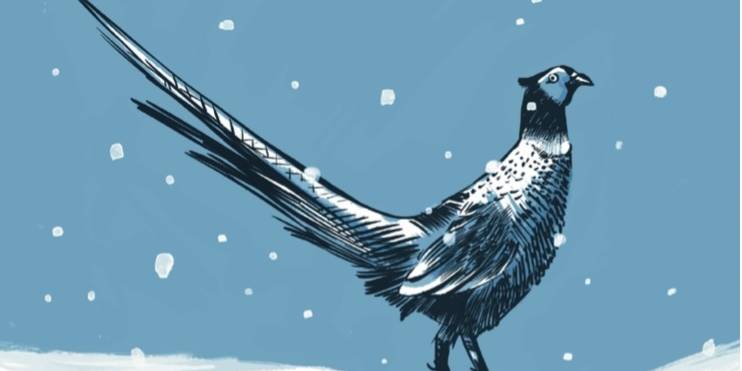 A busy year
It has been a busy year for the Barnston Estate.
Here are some of our 2021 highlights:
* We turned 10 acres of grass into wildflower and meadow to complement the 25 beehives we now have on the estate. In 2022, we plan to double the acreage of wildflowers.
* Establishing more hedges and planting more trees is important to enhance our environment. We have planted over 1.2km of new hedges and hundreds of trees, to create avenues on footpaths and field edges. Varieties of hedges planted include hawthorn, blackthorn, acer, guelder rose, hazel and beech. Our new trees include cedar, oak, birch, beech, acer, liquid amber and horse chestnut
* This year we have recorded 73 different species of birds across the estate, including buzzards, partridges, Tawny and Barn owls, skylarks and goldfinches. Last week we rescued a cold and wet Great Spotted Woodpecker. We gave it some seeds and nuts and then happily it flew away revitalised.
* Working with the Government agency Natural Resources Wales, we have been recording salmon numbers on our stretch of the River Dee.
* We are working closely with Cheshire West and Chester Council to restore a number of rural ponds on the Estate. A year on from our work restoring the first six ponds and the results are transformational, with insects and birds enjoying the clear water. Next year we will continue our pond restoration work. We also now have a reed filtration bed trapping dirty rainwater off the farm yard and leaving only clean water entering ditches.
* We are restoring an area of peat bog to maximise the sequestration of carbon. Peat bogs are vital for the planet as they act as a natural carbon store. According to the National Trust, peat holds more carbon than the combined forests of Britain, France and Germany. Our peat land, on the Shropshire/Wrexham border, is a Site of Special Scientific Interest, a Special Area of Conservation and also part of one of only seven National Nature Reserves in the country. We plan to collaborate with Natural Resources Wales and Natural England to recreate the optimum peat bog conditions as part of our long-term environmental estate strategy.
* Our business park, Monument Place in Farndon, has been filling up with a number of new tenants. We have re-let 40,000sq.ft. of commercial property.
* In September, we opened our natural burial ground, Monument Meadow. The five-acre natural burial ground, set on the outskirts of the village of Farndon, offers a variety of sustainable funeral options including natural burial and scattering of ashes.
* We completed the installation of a 90Kw ground source heat pump to harness natural heat from underground to reduce our reliance on fossil fuels.
* In March, we were delighted to be national runner-up in the Rural Business Awards for Sustainability and Environmental Impact. Estate Manager Ed Barnston was invited to give a talk at the Northern Farming Conference and the Nuffield Farming Conference.
* In September, the Estate hosted the Royal Agricultural Society of England's Bledisloe Awards day. Guests enjoyed a tour of the Estate and lunch featuring some of the county's finest produce.
From everyone at the Barnston Estate, we wish you a Merry Christmas
Pagination