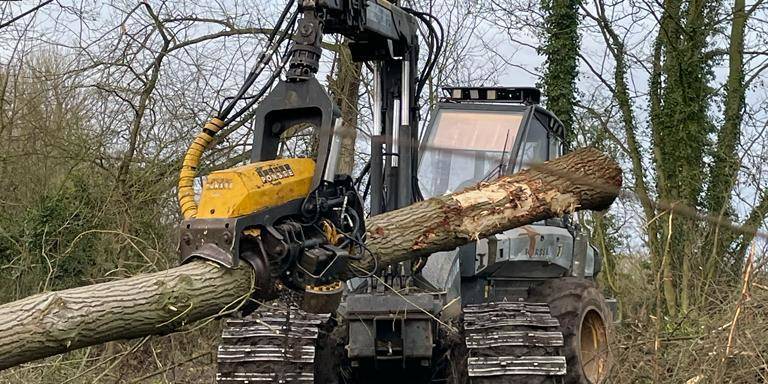 Tree felling on the Barnston Estate
Over the last couple of weeks we have been timber felling on parts of the Estate to make way for some new tree planting.
We are thinning out a mature poplar plantation with the help of a forestry harvester.
A seriously impressive piece of machinery, a harvester makes light work of tree felling and can cut logs to length without doing damage to the forest floor.
We don't like anything to go to waste on the Estate, so all the wood that we have cut will be chipped and used in biomass.
Over the coming months, our strategic tree re-planting will comprise mixed native broadleaf trees including oak, ash, sycamore and a new perimeter hedge of quick thorn, a fast-growing hedgerow which provides beautiful May flowers.
Planting native plants and trees is important to us as they support significantly more wildlife than non-species and are well adapted to the local climate and soil type.
Pagination