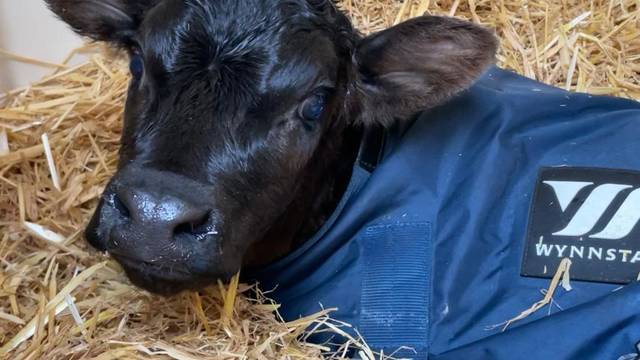 Triplet calves arrive on the Barnston Estate
One of the Barnston Estate's cows has defied odds of 105,000 to one and given birth to triplets.
It is the first time that one of our cows has given birth to three calves on the Estate.
They were born this week at Crewe Hall Farm, one of the dairy farms on the Estate, which provides milk for Muller Tesco.
Estate Manager Ed Barnston said: "It's not uncommon for a cow to produce twin calves but triplets are very rare.
"It's the first set of triplets we've had on one of our dairy farms and they are lovely. They are a cross between Longhorn and Holstein, are a good size and thriving."
The calves, which will be fully grown in a year, will join the rest of the Estate's dairy herd.
Pagination