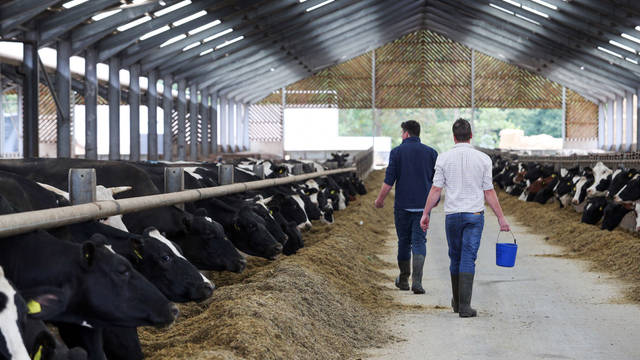 Barnston Estate signs up to the Good Business Charter
The Barnston Estate has become a member of the Good Business Charter, an accreditation that recognizes and encourages good practice across all areas of business.
At a time when people are caring more about who they work for and who they buy from, the Good Business Charter recognises organisations which prioritise and care for their employees, the environment, customers and suppliers.
There are ten components which businesses need to commit to including paying suppliers on time, maintaining employee wellbeing, demonstrating environmental responsibility and paying fair tax.
The Charter has the support of the CBI and the TUC as well as its partners, the Living Wage Foundation and the Prompt Payment Code.
The Barnston Estate, one of Cheshire's oldest family estates, is managed by Ed Barnston and comprises a wide range of residential and commercial properties as well as dairy farming, forestry and renewable energy. It is due to open Monument Meadow Natural Burial Ground in Farndon this Summer.
Ed said: "We work hard to enhance and protect our land, the jobs and skills it encourages and the community it serves.
"We have developed a 20-year environmental strategy which encompasses sustainable farming practices, the use of renewable energy technologies and a commitment to enhancing our natural capital.
"We wish to work in partnership with local people and organisations to achieve Estate aspirations in harmony with those around us.
"The Good Business Charter is another positive step accrediting what we are trying to achieve for the Estate."
Ed was awarded the Bledisloe Gold Medal for Landowners in 2019. The Royal Agricultural Society of England's award recognizes excellence in science and technology, the environment and land and business management.
He was one of only 20 people each year in the UK to be awarded a Nuffield Farming Scholarship. The Estate was also a runner-up in The Sustainability and Environmental Impact Award at the National Final of the Rural Business Awards this year.
Simon Fox, Chairman of the GBC board, said: "The Good Business Charter brings together ten standards for businesses to aspire to. We believe that the GBC has enormous potential to change business practice for good."

Pagination