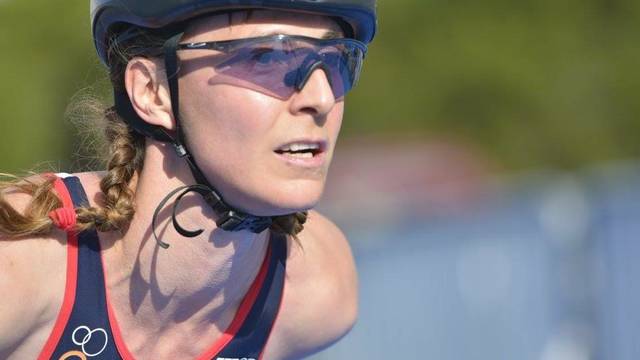 Cheshire Paratriathlete to scale Yr Wyddfa in wheelchair
A gym based on the Barnston Estate's Monument Place Business Park is working with a Cheshire Paratriathlete to help her to scale Yr Wyddfa (Snowdon) this summer.
Lizzie Tench is planning to scale Wales' highest mountain in July with the help of fitness trainers from award-winning Aptitude Gym in Farndon.
Lizzie, who broke her back after a car accident 11 years ago, is currently in training for the challenge at the gym.
A team of three personal trainers and six gym members from Aptitude, as well as a group of Lizzie's friends, will help to get her up Yr Wyddfa on July 1st.
Lizzie will be taking part in a specially adapted wheelchair with the help of her team, who will push, pull and carry her up the mountain.
All the money raised from the charity event will go to Back Up to support spinal research.
Lizzie Tench was a keen runner, swimmer and cyclist until she was hit by an overtaking car towing a trailer while she was out cycling with her partner in 2012.
She was airlifted from the scene having sustained many injuries, including a spinal cord injury caused by breaking two vertebrae in her spine. Lizzie was left permanently paralysed from the waist down and had to adjust to life with a spinal cord injury.
After her injury, she was determined to stay active and to turn a negative situation into something positive. She was introduced to the spinal injuries' charity, Back Up, and went on one of their multi-activity courses four months after leaving hospital, where she discovered a love of handcycling.
This led to Lizzie pursuing her goal of taking part in parasport, and she competed for Great Britain in a paratriathlon two years later.
Lizzie was four times British Champion (2015-2018), European Champion (2016) and won Bronze and Silver medals at World Championships in 2015 and 2016. She was ranked No. 1 in the World in 2016 and competed at Commonwealth Games in 2018. Lizzie also competed at World Championships in paracanoeing in 2015 and 2016.
Lizzie said: "I've been paralysed now for 11 years and before my accident I used to love walking in the mountains. I'm doing this challenge because I want to get back into the mountains again and up Yr Wyddfa seems like the perfect challenge.
"I want to raise as much money as I can for Back Up because they are so close to my heart. When I was newly injured, they absolutely changed my life. I went from thinking of all the things I could no longer do, to all the things that were possible.
"I'm looking forward to doing the challenge with a group of friends and the amazing team from Aptitude Gym in Farndon."
Aptitude Gym founder Gareth Preston, who will be joined by fellow trainers Skye Tyler Smith and Josh Heath, as well as a number of gym members, said: "Lizzie is such as inspiration and we wanted to help her to achieve this amazing challenge. We've got a fundraising target of £3,000 which we're hoping to smash. All the money will enable Back Up to continue its crucial work."
Someone in the UK is paralysed every four hours by a spinal cord injury and there are many different causes of paralysis, including road traffic incidents, falls, other traumas and medical problems.
There are around 50,000 people in the UK living with spinal cord injury, a condition that is incurable. Paralysis affects every organ below the level of the injury, including the bowel and bladder. It is life changing.
https://thepush.backuptrust.team/campaigns/Yr-Wydffa-Snowdon-Push-2023
Pagination