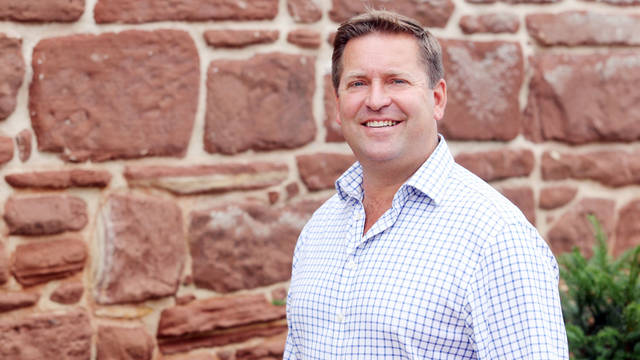 Our Nuffield Farming report
The manager of Barnston Estate was invited to present his report on how rural estates can benchmark their success at this week's Nuffield Virtual Mini-Conference.
The Conference, which was held online this year because of Covid-19 restrictions, had as its theme the positive changes that be made in agriculture.
Ed was the first of four Nuffield Farming Scholars to present their global findings to an online audience.
Nuffield Farming Scholarships are open to those working in farming, food, horticulture, rural and associated industries. They give a unique opportunity to stand back from the day job and to research a subject of interest.
To research his report, Ed examined a land management sector covering 1.5 million acres and travelled the globe. The countries he visited included America, New Zealand, Italy, Belgium, the Netherlands, Germany and Denmark as well as the UK.
While there, he spoke with land management lecturers, land agents and land owners as well as industry policy influencers and policy makers.
He found that there are three types of Rural Estate – passive, active and proactive.
Proactive Rural Estates are where success is found because they have a clear purpose, master planning, strategic management, a deliberate use of benchmarking and use of analytics. They also employ bespoke whole-Estate reporting.
He said that the very best Estates integrate performance across the Triple Bottom Line of People, Planet and Profit.
He also suggested that the land management industry requires a radical rethink for Rural Estates to perform better in order to play a crucial role in delivering the economic oxygen to rural communities to create houses and jobs while enhancing the environment and remaining profitable.
Ed said: "The impact of sharing the knowledge in my report will, I hope, help to shape the future of the land management industry in the UK."
If you would like to read more about Ed's findings you can download his full report here.
http://www.nuffieldscholar.org/events/2020-nuffield-farming-virtual-mini-conference/
Ed's Nuffield Farming Scholarship was kindly sponsored by The Worshipful Company of Farmers and Savills.
Pagination