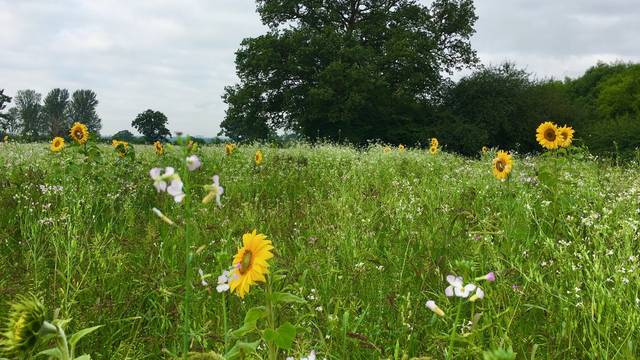 Our insect friendly fields
To boost biodiversity and to enhance the environment we do everything we can to nurture wildlife and give back to Nature.
As well as planting more hedges and trees we sow some of our fields with a species rich mixture to provide an essential food source for a range of nectar feeding insects, including butterflies and bumblebees.
We have also dotted 25 beehives around the Estate to help promote pollination.
At our natural burial ground just outside Farndon we have planted a beautiful wildflower meadow. In amongst the marigolds and cornflowers, there are red poppies and chamomile.
Monument Meadow Natural Burial Ground will be opening soon. To find out more please visit our sister website.
Pagination