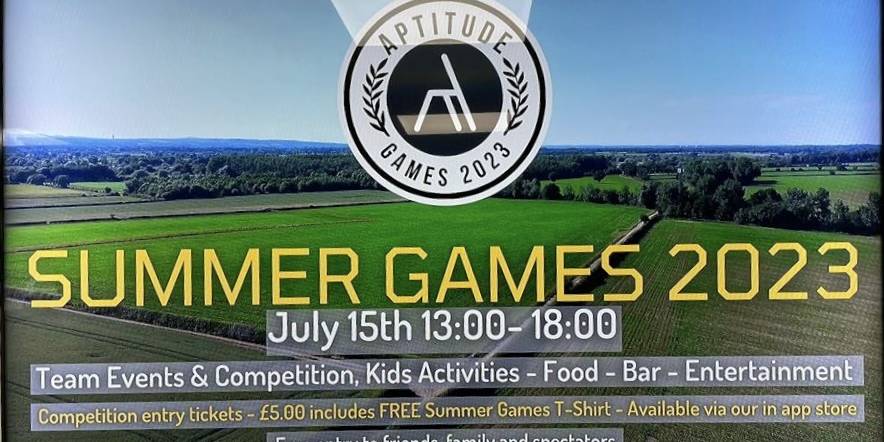 Supporting Aptitude's Summer Games
We are pleased to support Aptitude's first ever Summer Games taking place in Farndon on July 15th on the field in front of the gym by our Business Park at Monument Place. We will also be providing the event with a marquee.
The event will be a huge 'adult's sports day' with children and family events and entertainment running alongside the main events. Four teams will compete against each other and events will include classic gym fitness challenges with a fun twist as well as old sports day classics.
For more information and competition entry tickets, which are available now, visit Aptitude's App Store or check our their Instagram @aptitude_health
Pagination